Hello Friends Blogger loyal to meet me again Ade prayoga, for this time I will discuss Aidcoin project, maybe Aidcoin project concept is very different from other ICO project, this project gives a very good and very interesting concept that is, fundraising and charity, let's see just the vision of their project mission.
The AidCoin project is an ERC20 token that will be the method of choice to provide and pay service fees across the nonprofit ecosystem. AidCoin has laid the groundwork for a real token economy where all participants are given an incentive to buy and store the token.
Maybe here you need to know online donation market is $ 15 billion in the US. The rapid adoption of cryptococcus, will inevitably affect the way to donate in the future and AidCoin is set to play a leading role in this new fundraising era.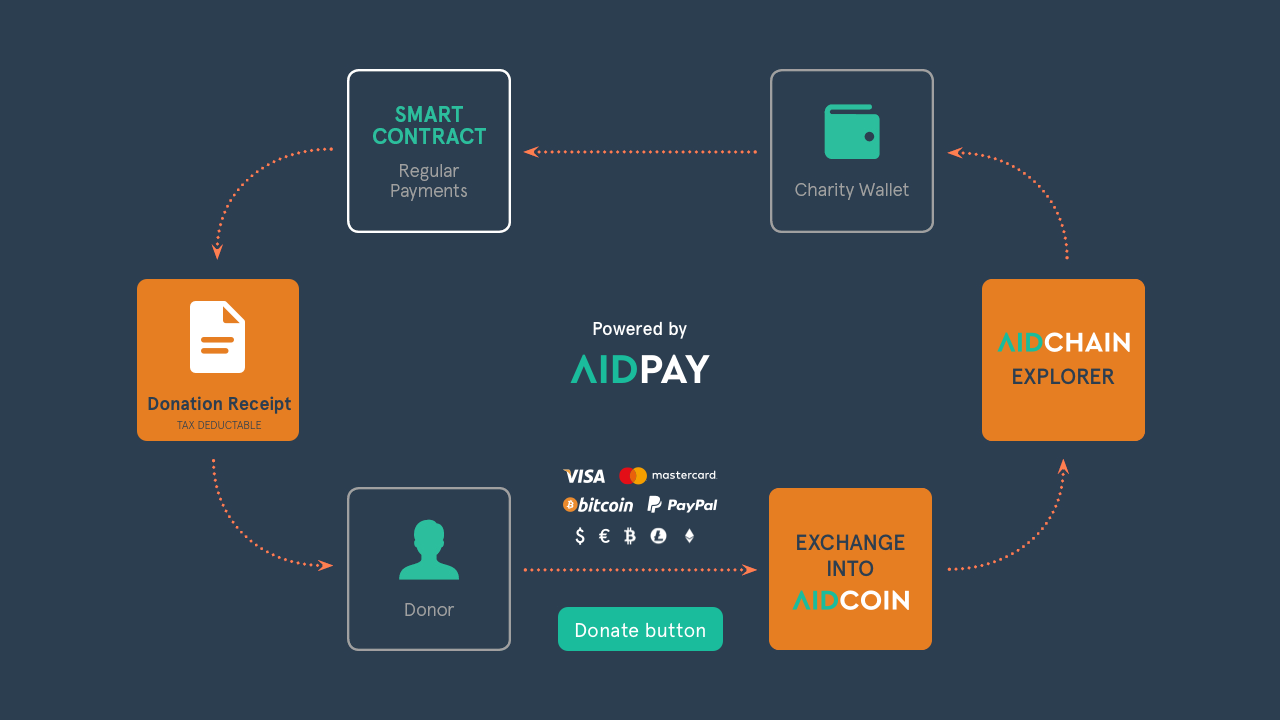 They will make sure to share 2 AIDChain and AIDPay features where each has its own advantages, I will give you a little explanation about these two features.
What's that AIDChain?
AIDChain is our own explorer that can be enabled to track the flow of AidCoin donations. allows It will be accessible to anyone, even for limited tech skills. AIDChain is also able to track fiat flows thanks to integration with the bank API, providing a full transparent picture of how charities use the funds.
What is AIRPay?
AIDPay is a gateway payment complete with verse and charity action easily and received in crypto. AIDPay converts the most important fiat and crypto into AidCoin, giving a channel receipt to donors. You can support big and easy goals.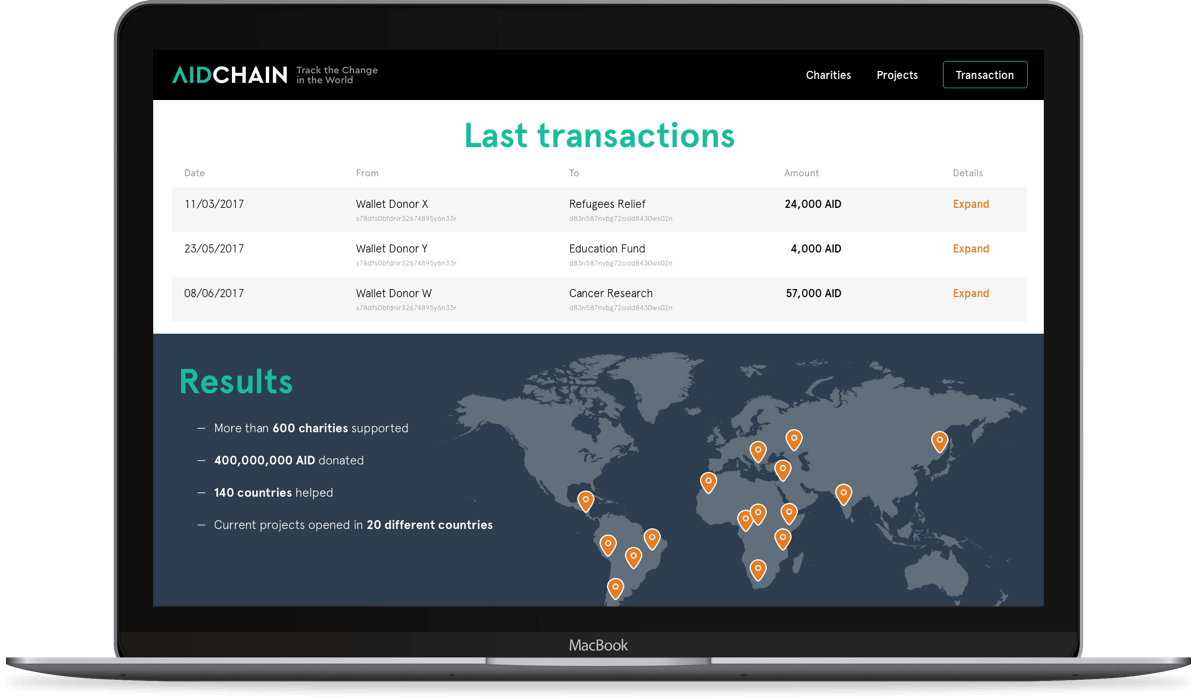 Maybe you can all see it, to display your smartphone in an app that will make it easier for you to use this App.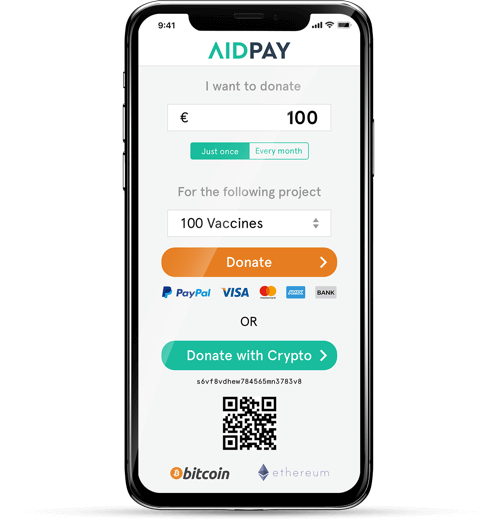 ICO will begin around the 15th of December so I will give details about Aidcoin below
Symbol: AID
Initial Value: 1,000 AID = 1 ETH
Pre-sale: 20th Nov 2017
ICO: 15th Dec 2017
Type: ERC20
Maximum Cap: 30,000 ETH
Token Supply Cap: 100,000,000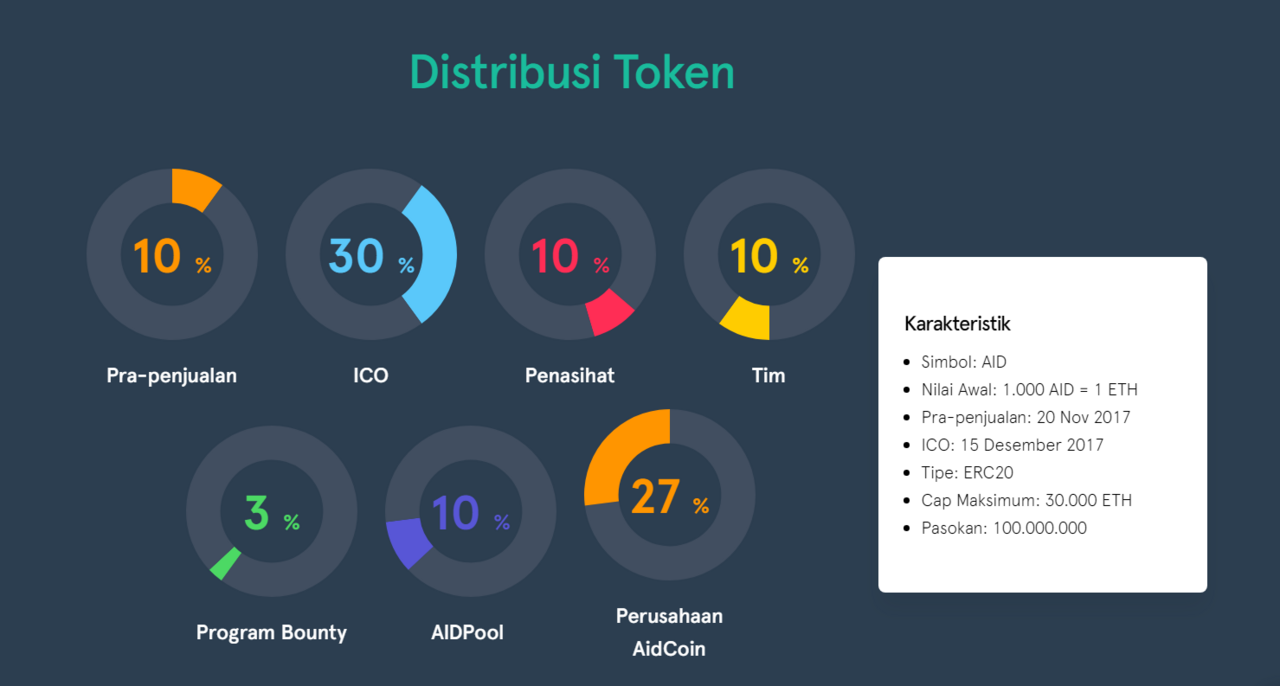 In short you should read and understand first about the whitepaper of their project, maybe this whitepaper will be very important to read before you invest in this Aidcoin ICO project, because we investors need to look in more detail how this project really works in the future.
Go here for the Aidcoin project (Whitepaper)
https://www.aidcoin.co/assets/documents/whitepaper.pdf
And below you can also see where this project will be built anytime via their roadmap
If you want more details, maybe you can visit the link I have created below, to get very accurate information in this Aidcoin project.
Bitcointalk thread:
https://bitcointalk.org/index.php?topic=2347477.0
Website: http://www.aidcoin.co/
Github link:
https://github.com/AidCoinCo/aidcoin
Twitter:
https://twitter.com/aid_coin
Telegram:
https://t.me/aidcoincommunity
Author: dey90
Bitcointalk:
https://bitcointalk.org/index.php?action=profile;u=731808
ETH:
0x5c582DE6968264f1865C63DD72f0904bE8e3dA4a